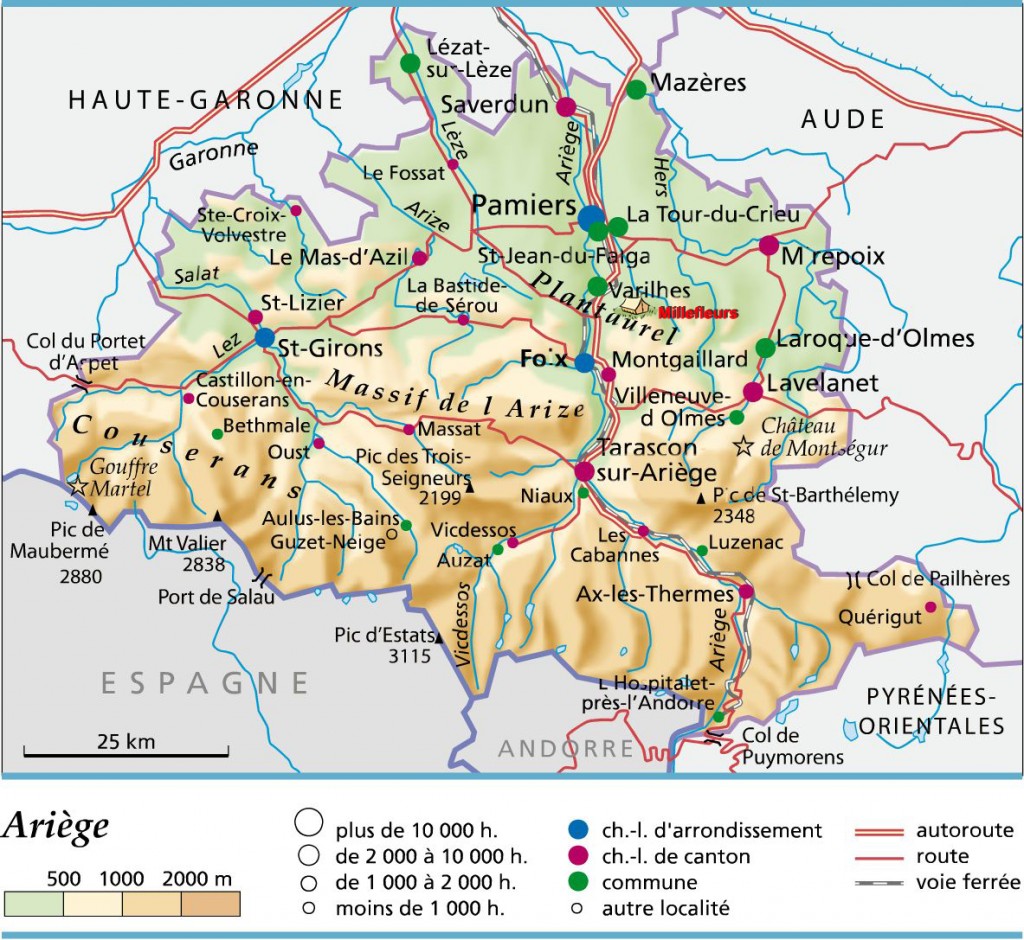 Approaching Foix on the N20 from Toulouse follow the signs Foix-Tarbes.


After one passes a campsite (camping du lac) on the right and approx. 2.2 km. on, there are traffic lights.


Here one turns left (signposted D1 Laroque d'Olmes, Lieurac and l'Herm) and follows the D1 for 6.5 kms. until the junction with the D13 (look out as it is on/after a sharp bend).


Turn left (signposted Col de Py and Mirepoix) and continue past quarry and keep left at next fork (signposted Gudas and Varhilles).


After 2 kms. there are signs for Millefleurs and le Tuilier, turn left over the bridge.


The campsite is approx. 2 kms before the village of Gudas.
Coordonnées GPS: 42.992695 , 1.678303